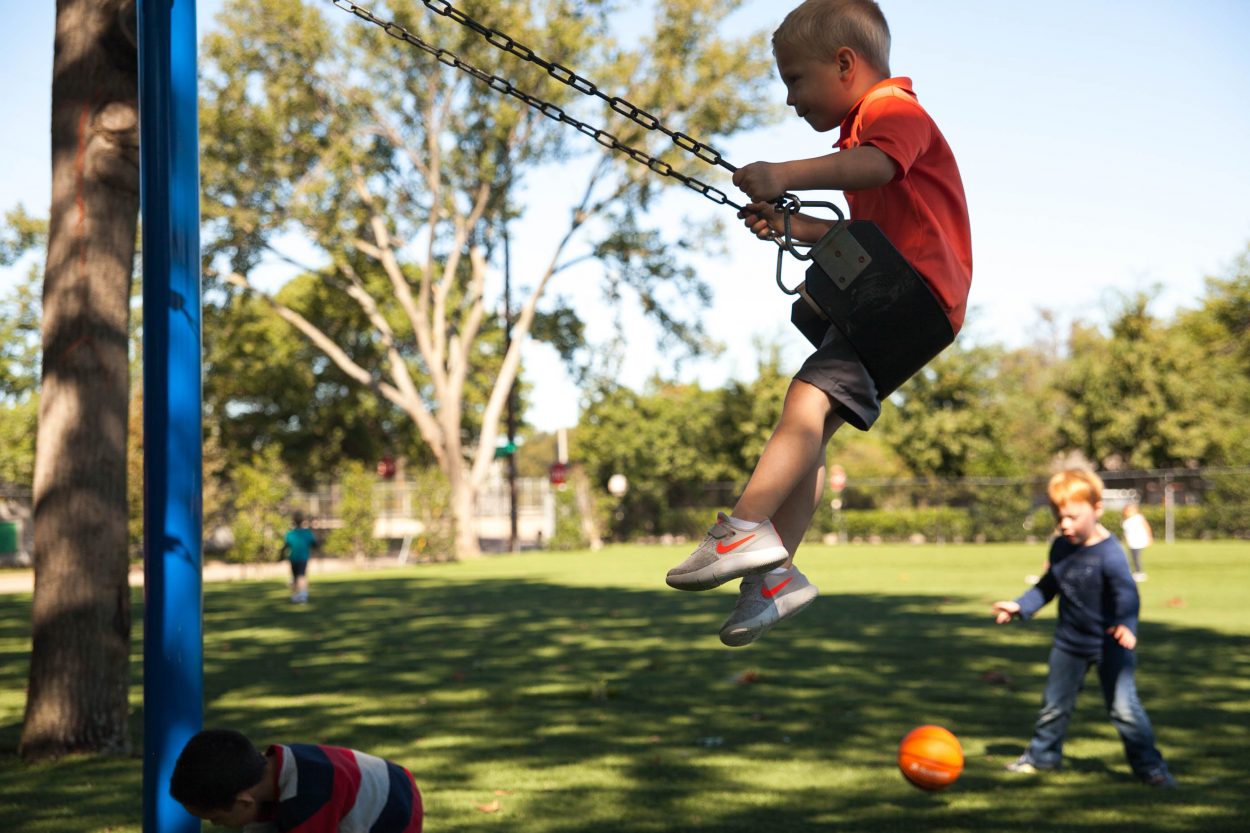 Things To Do With Your Toddler In Dallas This Summer
SUMMER IS HERE! WHETHER YOUR CHILD IS ENROLLED IN OUR SUMMER PROGRAM AT CLAIRE'S DAY SCHOOL OR NOT, THERE IS STILL A LOT TO DO AROUND TOWN FOR EVERYBODY.
With the school year coming to a close, it can be tricky to find things to entertain your little ones with over the break. We put together a few of our favorite spots that are open (almost) daily for you and your family to enjoy!
Enjoy an array of attractions that will have your kids on their toes all Summer long! Wind your way through the enchanted mirror maze or through the impossible laser laserace, take photos with your favorite celebrities at the Palace of Wax, and explore the mysteries that Ripley's is known for.
Have some fun in the sun with the whole family at Six Flags Over Texas! The local amusement park in a great way to spend the day with the kids, both young and old. With Thrill Rides, Family Rides, Kid Rides and additional entertainment, there's something for everyone!
What better way to spend the Summer than in the water?! Our friends at Emler Swim School will guide your child through the safety precautions and techniques of swimming through their swim programs. Lessons are available for children as young as 2 months and ranges in levels of ability.
Experience the wild up close and personal at the Dallas Zoo! Visit the arctic with Penguin Days, time travel to Dinos at the Zoo, or learn about the Giants of the Savanna all in one location.
For more of a relaxing afternoon, the Arboretum is a great place to take a stroll and admire all of the beautiful nature around us. There is so much to see and learn here for a toddler or young child. Try to incorporate learning games with your child such as naming the colors of the different flowers as you walk by!
One of our favorite activities is visiting the different halls at The Perot Museum. With exhibits such as the Being Human Hall, Children's Museum, Sports Hall, Dynamic Earth Hall and so much more, there are ample opportunities for learning and exploration.
Travel the world under the sea through the diverse exhibits of Dallas World Aquarium! With various species of fish, accompanied by more exotic mammals such as otters, sloths and penguins, it's a great place to take the kids and enjoy a cool break from the heat.
Try something new and creative at SPARK in South Dallas! SPARK's mission is to give kids confidence through events, fundraisers, and activities to entertain your kids and bring out their creative side.
Putting a kid-friendly twist on the classic Escape Room, this is a fun activity for the whole family! With room themes playing off your child's favorite characters such as, "Escape The Jurassic" and "Escape The Wizard Realm" there's something for everyone!
Grab your cameras, a bright colored outfit and head over to Candytopia for a sweet themed day! With 6-7 themed rooms like the confetti room, marshmellow pit and so much more, your child is bound to have a blast!